Wind Mitigation in Carmel, White Plains, Newburgh & Nearby
Prevent roof wind damage & save money on insurance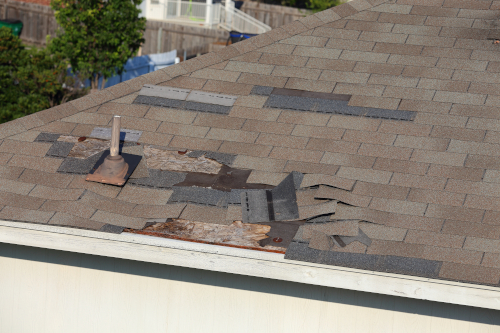 Protecting your home from serious wind damage means hiring a roofer to install wind mitigation improvements.
At Klaus Larsen Roofing of Hudson Valley, we know it is important to have a home protection plan that includes ways to prevent wind damage. So when a hurricane or severe storm strikes, you'll have peace of mind that heavy wind won't destroy your roof and other parts of your property. Our roofing contractors know how to make your home safer, creating significant savings towards your insurance premium.
Ready to protect your roof from wind damage? Let Klaus Larsen Roofing of Hudson Valley help. We provide wind mitigation improvements and document those upgrades with a wind mitigation inspection. This helps qualify for discounts on your insurance policy!
Schedule a roof inspection and a free estimate with Klaus Larsen Roofing of Hudson Valley. After examining your home, we will create the perfect wind damage protection system for your situation. Call 1-845-209-2357 or click below to get started! We proudly serve New York areas throughout Rye, Kingston, White Plains, Carmel, and nearby.
Our approach to wind damage mitigation
Our roofers know a variety of ways to limit roof wind damage. Even with home insurance, you can still get stuck with a costly bill for repairing wind damage. But there is no reason to worry. Klaus Larsen Roofing of Hudson Valley is here with reliable wind mitigation solutions, protecting your home from damage and preventing expensive roof repairs.
Our roofing contractors start with a wind mitigation inspection, determining which upgrades are necessary. Here are some common techniques for wind mitigation, including:
Roof deck attachment
During an initial roof inspection, we examine the condition of your roof deck. We look for loose or missing shingles or roof tiles that need replacing. And since New York roofs should be rated to resist high winds, we ensure shingles are fastened using nails, not staples. Plus, if you are planning for a roof replacement, we help you choose a material with a higher wind rating that is also code-approved in New York.
From roof repairs to roof replacements, our expert roofers will help you select the best roof material for your home!
Roof-to-wall connections
If a storm strikes and hurricane winds hit your home, they push against the walls and pull up on the roof. To protect your home and roof from hurricane wind damage, we ensure there is a continuous load path by connecting the entire structure with special hurricane straps and clips. Your roof is connected to the walls, which are secured to your home's foundation.
By retrofitting your home with roof-to-wall connections, we improve your roof's wind resistance. Plus, these improvements lower the cost of your insurance premium. Many older homes in New York were not built with a continuous load path, so they aren't able to withstand high winds.
Gable-end bracing
A gable end, or the triangular-shaped section of a wall between roof pitches, is the highest peak on most houses. This also makes them the most vulnerable and exposed to the strongest winds. Without the proper bracing to a gable end wall, it can collapse and cause significant damage to your home. Fortunately, gable-end bracing is one of the easiest hurricane retrofits. This is why we always recommend it as part of your overall wind mitigation plan.
Secondary water resistance & roof sealant
When our roofers install an extra layer of protection to your roof, it prevents water from leaking into your home if the shingles are blown off during a windstorm or hurricane. Some of the most common solutions for roof sealing are a self-adhering modified bitumen underlayment or a foam seal that's sprayed on the underside of the roof deck.
Window & door opening protection
Glass windows and doors are one of the most common areas to experience damage during a hurricane. That's why hurricane shutters are a cost-effective solution for securing window openings in a storm. Home inspectors in Hudson Valley also recommend installing shatter-proof windows and doors.
Be prepared when the next storm strikes
If you want peace of mind with reliable protection from wind damage during the next storm and to save money on your insurance premium, contact Klaus Larsen Roofing of Hudson Valley! Our roofers ensure expert wind mitigation upgrades and other roofing services, including roof repairs and replacements. And even if already made wind mitigation upgrades, we can perform a wind mitigation inspection, which helps you qualify for discounts on your insurance!
Contact us to schedule a free, on-site roof inspection and estimate in New York. We serve Kingston, Rye, Yorktown Heights, Poughkeepsie, New Windsor, Mahopac, Middletown, Newburgh, Carmel, White Plains, and nearby.
Looking for a price? Get a no cost, no obligation free estimate.